Daniela Staicu works in the "Professional Volunteer" programme with the "Merci, Tooth Fairy" project, which provides free dental care, prevention and treatment for children suffering from cancer and undergoing treatment at the Bucharest Oncology Institute, as well as for social cases.
Daniela was able to bring the project forward on the "What's going on, doctor?" show, which aired on Pro TV in December 2014; during that time she also succeeded in raising part of the funds necessary for acquiring the equipment to be used for the children's dental treatments.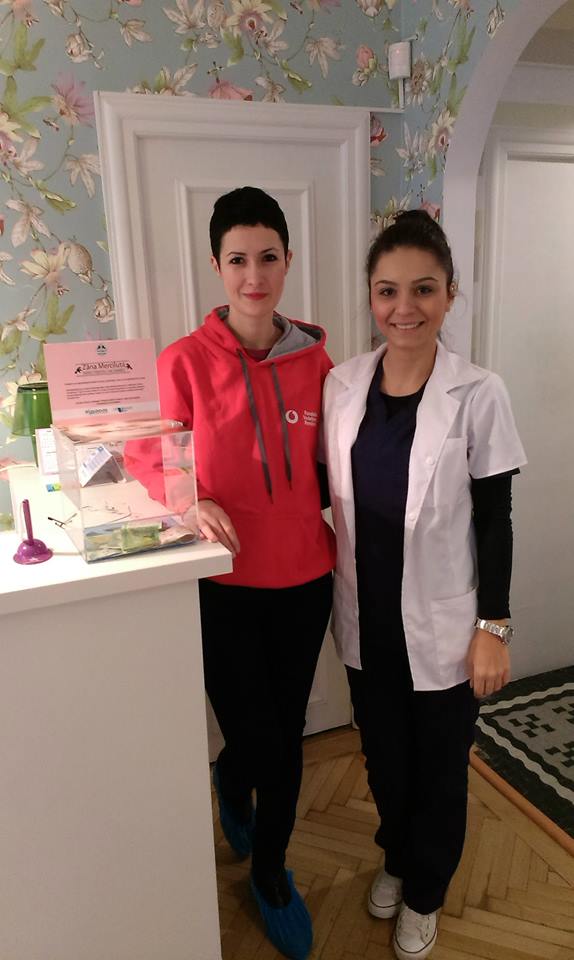 2015 started off strong for Daniela Staicu and "Merci, Tooth Fairy", because she managed to gather3 more partners in the form of dental practices. Also in January, she organised a hospital beauty event dedicated to the mothers in the hospital, giving them haircuts and styling.
Professional Volunteer on ZF Live
Daniela Staicu went on a show on ZF Live, along with Alina Ţiplea, founder of the Merci Charity Boutique shop, where she also spoke about the Professional Volunteer programme, through which she helps children suffering from cancer take care of their dental problems and smile more often. You can watch the show in full here.