11 year old Nico is in the 5th grade at the 55 middle school. He shares a small living space with his mother in the area of Republica, in improper conditions for what would constitute decent living. His mother never went to school and works as a cleaning lady for an apartment building. Up until the 4th grade, Nico didn't do well in school, his low performance placing him in the high school abandonment risk category. The 5th grade was even harder for him, with the addedaccommodation difficulties.
The Real Madrid Foundation Social Football School was brought into being to help him and other children in the same situation from the 55, 67 and 22 schools from Bucharest. The project is supported by the Vodafone Foundation through the "Fund for Good Deeds" financing programme.
The project provides educational opportunities for children from socially underprivileged families, helping them get more involved with school and get better results. At the moment, 45 children aged 9 through 14 are being supported through the project; they attend weekly football practice, which is based on the Real Madrid Foundation methodology, with coaches coming in periodically to be trained by the organisation's official coach.
Ever since November 2014, when he started training, Nico has been feeling motivated and encouraged, which helped him do a lot better in school – he got a 9 on his math midterm and he even participated in the first stage of the Maths Olympiad.
According to Gema Cobzariu, counselling psychologist for the Real Madrid Foundation Social Football School, " Subsequent to their participation in the programme, the children's attitude towards school has improved, they have developed the ability to apply what they learn, they have bettered their individual and social skills through non-formal learning following their involvement in community activities. Moreover, the parents taking part in counselling activities helped improve their relationship with school, their children and community representatives".
"They have been taught to respect a schedule, certain rules of conduct, they have gotten acclimated with the group they belong to, they learned how to work on their own, as well as together and they were encouraged to treat their teammates with fair-play".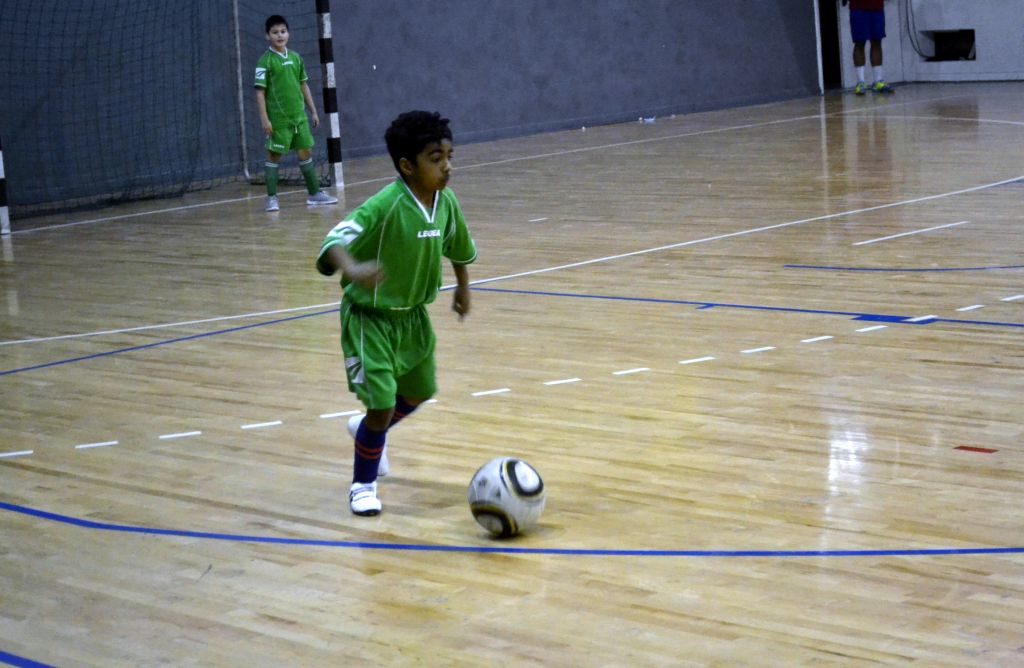 The children's participation in these football practices also helped them learn a valuable set of life lessons, like taking responsibility, focusing on achieving one's goals and self-motivation.
"Children learn about the importance of friendship and getting along with their peers in school and outside of it, which is why we believe education through sport, as demonstrated by The Football Social School, has shown and still shows visible results with respect tothese children's social development,improving their attitude towards school, but also encouraging them to maintain a healthy lifestyle", Gema Cobzariu added.
Children learn to be active through sport, but in a fun way, which helps them escape the difficulties they are faced with in their their everyday life.
"The children's height, weight or gender doesn't matter. Sports are for everyone", says the project's psychologist.
The children enrolled in the project are passionate about football; the Real Madrid Foundation promotes education through sport for children and attends to their harmonious development regardless of talent or skill, without expecting to train future professional athletes.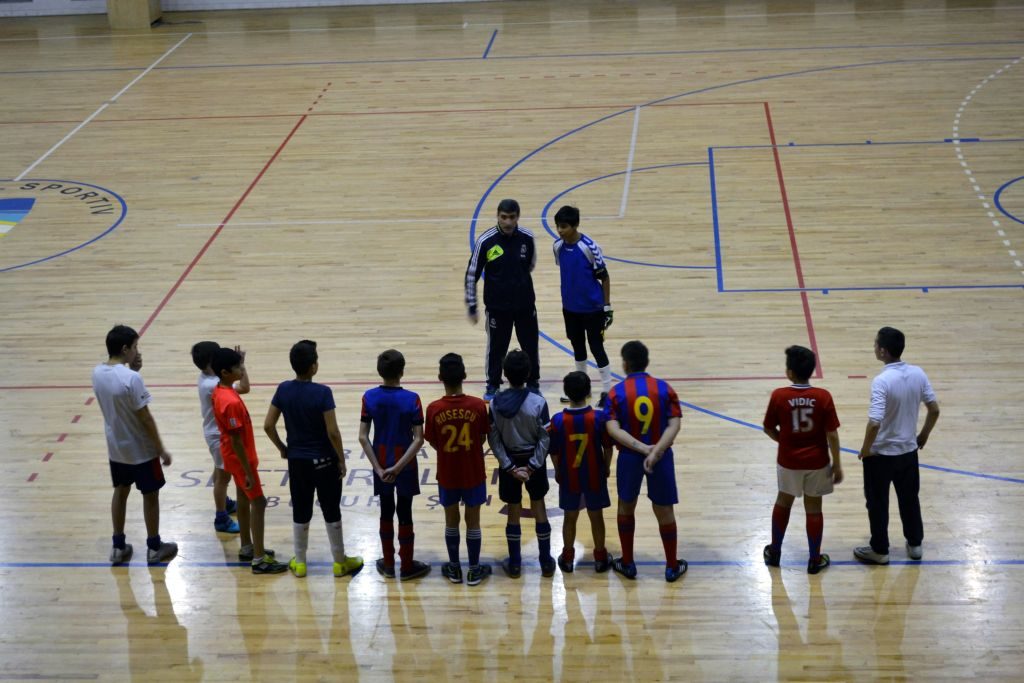 Gema Cobzariu further explained that "Coaches build up the students' basic abilities, they teach them football techniques and tactics, without discouraging them if the results don't come immediately".
"The training is designed so that the child can transfer the learning method to his daily activities, too, especially at school: going from simple to complicated, from general to specific, from familiar to unfamiliar, looking to integrate new elements into their existing knowledge".

"Our objective is that, after every practice, the children are happy", says the counsellor.
As the song goes, even happiness is a small thing, especially since these children deal with complex life situations, many of their parents having trouble with finding a job or a temporary source of income. Some of the parents' low level of education, and consequently the lack of adequate support in carrying out school-related tasks leads to poor academic performance from the children.
For instance, in one of the social cases involved with this project, a single mother has to raise her three children within the four walls of a small studio-apartment, the building being in a severe state of decay. The living conditions are unsanitary. There is one bed, a table, and that is pretty much it. With no heating in the wintertime, without the possibility to provide the healthy and nutritious meals that every child needs, without the basic necessities for a normal lifestyle, it's hard to keep your head up and pull through.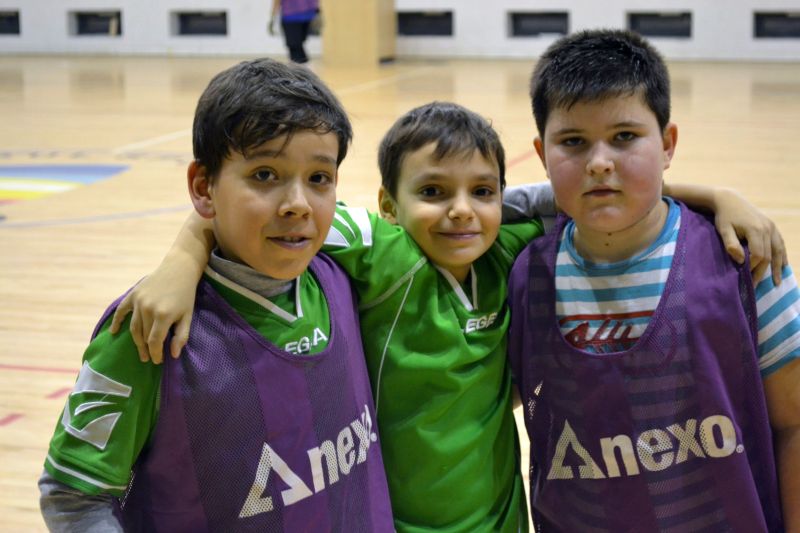 Sadly, as Gema Cobzariu tells us, "The children often look forward to the football practices because of the sandwiches they receive after every session, which represents an important meal to them".
In this case, the specific intervention involves counselling the mother and supporting the family with clothes, food, school supplies, as well as home visits from teachers who monitor the children, in order to understand how they can be helped so that their education doesn't stand to suffer.
Within the project, periodical, monthly, group (or individual, if necessary) meetings are held with the parents, in order to make them aware of the importance of their children's education, but also to discuss various methods to address the children's behaviour issues.
The Real Madrid Social Football School at practice