The 4th edition of the World of difference program has ended, after six months since our volunteers started their hopeful and ambitious journey. There were six months during which, wherepractical solutions weren't found, doors were opened, dreams were born, voices were heard.
Besides the results achieved through our projects, we are very glad that some of the professional volunteers who have participated in this edition of our program will continue their volunteer work. It has genuinely become a lifestyle for them, caring for the ill, the helpless, for all those around them.
We recently organised the final meeting with the volunteers, who presented us the results of these past six months and have told us what changes the program brought in their lives and careers. We thank them, and at the same time we invite you to see the echoes of their work.
You can find more photos in the specially created album on our Facebook page
Maria Culescu – M.A.M.E. Association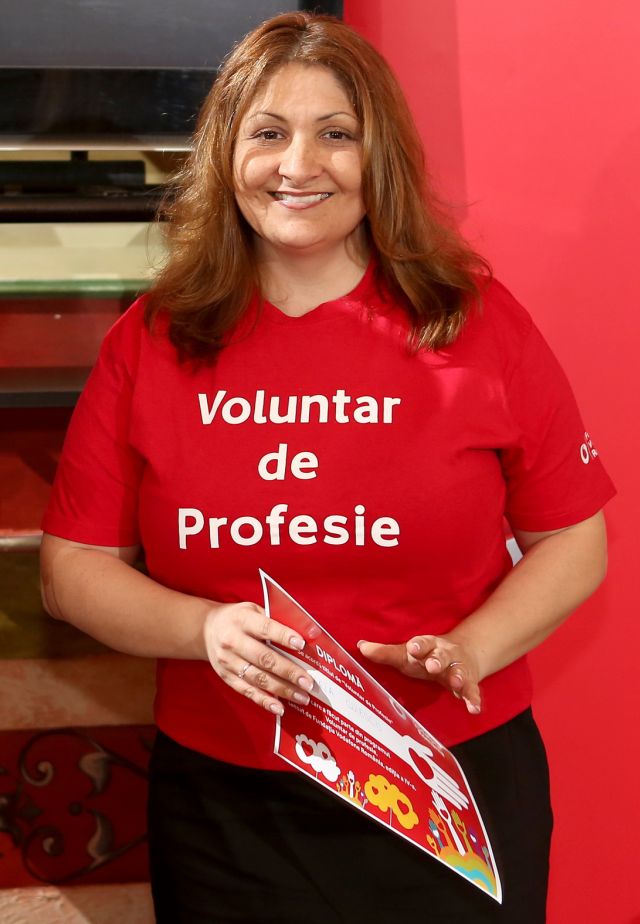 Maria Culescu,upon whose story we have expanded here, has had a lifetime purpose to set-up a centre for children suffering from cancer, leukemiaand other severe illnesses, which would provide recovery and support services for 50 children diagnosed with serious health conditions.For this purpose, Maria has launched a fundraising campaign, through which she raised 29,500 euros, as follows:
• 14,500 euro – the 20% campaign;
• 8,500 euro – events;
• 5,000 euro – the SMS campaign;
• 1,500 euro – other means.
Amalia Terceanu – Princess Margaret of Romania Foundation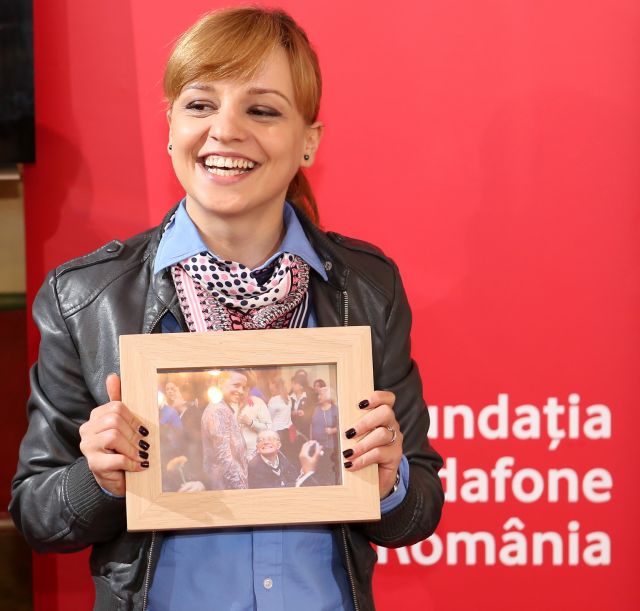 Amalia Terceanu has been involved in PR and fundraising activities for the Princess Margaret Foundation.
A brief account of her achievements
• She got her diploma and implemented a software solution for data management within the Princess Margaret Foundation;
• She organised the Fairy Tale Nights event, between the 10th and 14th of December 2013;
• She put together an online campaign for the Christmas fundraising campaign ;
• She implemented the 2% campaign;
• She carried out a project worth 26,000 euros, through which 20 young people from foster homes or underprivileged environments would receive specialization courses, training and the opportunity to get a job in a big IT&C company.
Further on
Amalia Terceanu will stay with the Princess Margaret Foundation's team, where she will continue to manage PR and sponsorship activities.
Ionuţ Vuţă –Sfântul Sava Foundation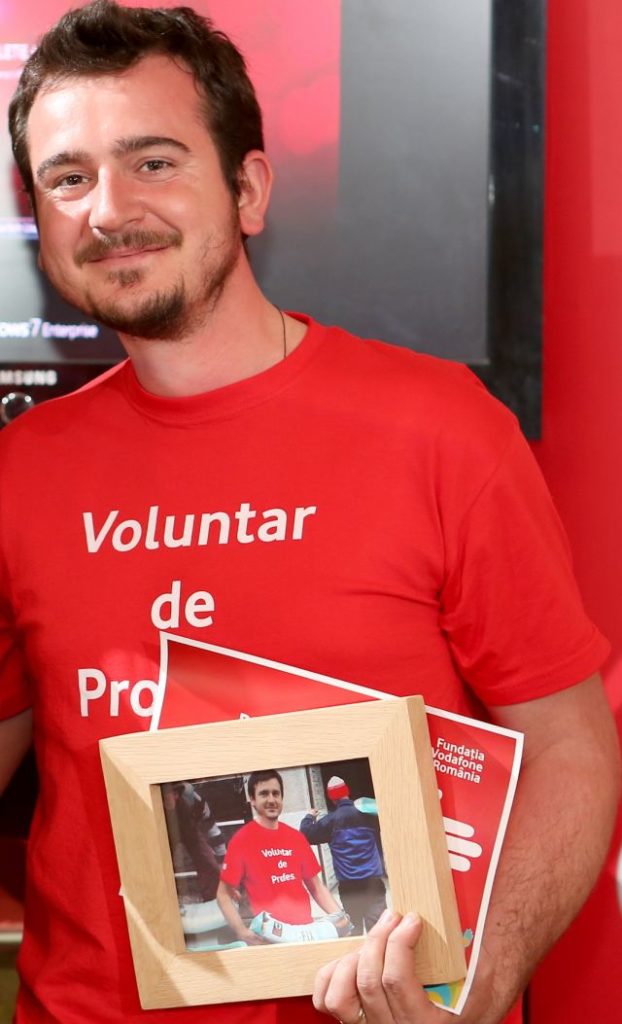 Ionuţ Vuţă believes that a volunteer's greatest quality should be his enthusiasm, and this is the mantra he adopted when he decided to renovate the Sfântul Sava Foundation Children's Campus from Bisoca, Buzău.
A brief account of his achievements
• The woodwork was replaced, the rooms were repainted, the restrooms were refurbished, the terrace's hydro isolation was redone, the furniture was replaced, the floor was thermally isolated;
• Ionuţ managed to get 35 volunteers involved in the renovation process;
• He made a presentation brochure of the Campus, which is visited by 1.500 children every year
Final thoughts
"I sincerely wish the camp remains free of charge and that more and more children would enjoy a vacation at Bisoca"
Anca Lazăr – People Development Foundation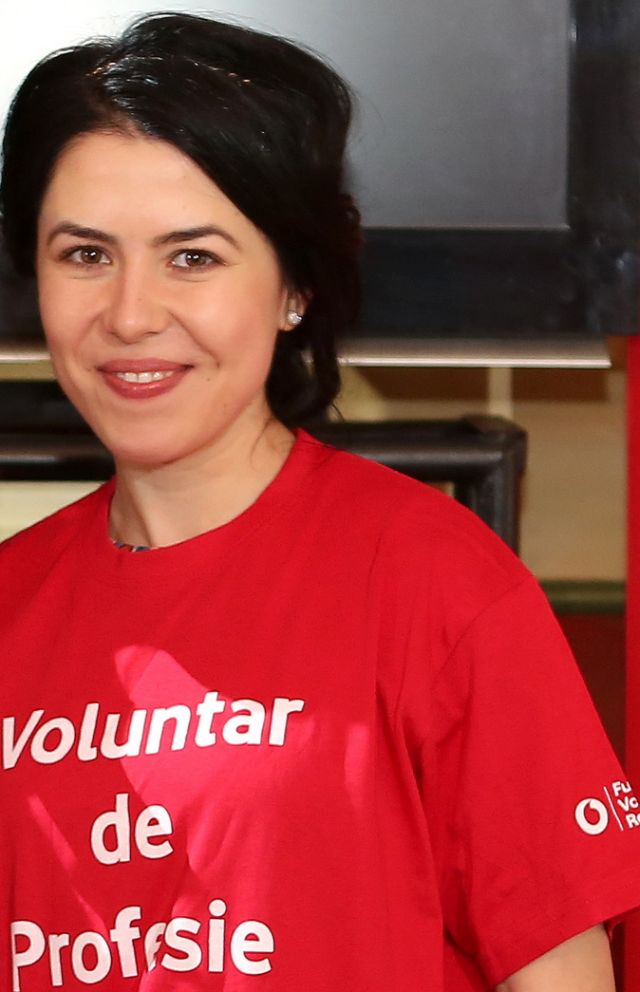 We already know Anca Lazăr is happy when she makes a child smile, and we were glad to find out that during the "Voluntar de profesie"Program she worked for children with school-abandonment risk, as a People Development Foundation representative.
A brief account of her achievements
• She has obtained a sponsorship worth 10,000 lei in 2013, from a company, and another one,of the same amount,in 2014. Furthermore, she has managed to draw in equipment sponsorships as well, specifically a laser printer;
• She has gathered3.500 lei by selling the objects created by the childrenfor Christmas time and 1st and 8thof March.
Further on
Anca Lazăr was hired by the People Development Foundation, where she will take on the organization's PR activities.
Alexandra Răureanu – The Romanian Association against leukemia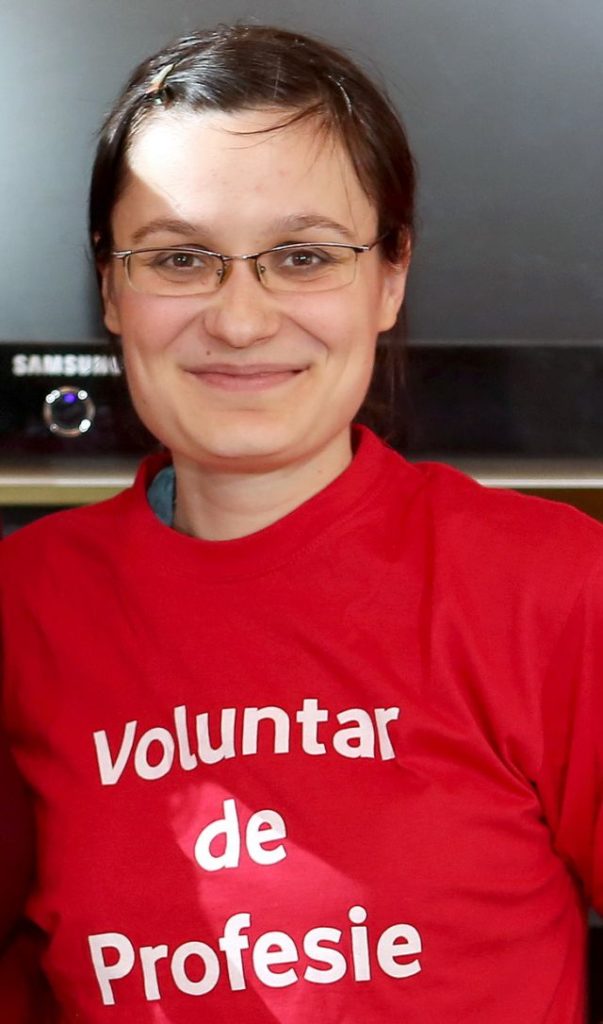 Alexandra Răureanu had an extremely ambitious purpose, to raise 200,000 euros for the acquisition of a new flowchart, a vital machine for the early and accurate diagnosis of blood cancer, required by the Haematology Section of the University Hospital. Approximately 10,000 blood cancer-suffering children will benefit from this machine.
During these six months, Alexandra managed to raise 73,000 euros,and obtained an important price renegotiation and a convenient payment method, so that the machine could already be purchased.
Further on
Alexandra Răureanu will continue her volunteer activity in order to give more cancer patients a chance for life.
Raluca Buzea – The Vodafone Romania Foundation
During these six months, Raluca had PR and project management responsibilities.
A brief account of her achievements
Raluca Buzea has been actively involved in the organization of several events:
• Letters to Santa Claus
• Christmas Fair
• The Moyo Lesotho Campaign
• The 2% campaign
She has also managed the online promotion of the Foundation's projects, through the Foundation's blog, the "Voluntar de profesie" project's blog, the Foundation's Facebook page and Youtube channel. 
Anca Ivancea – The Habitat for Humanity Association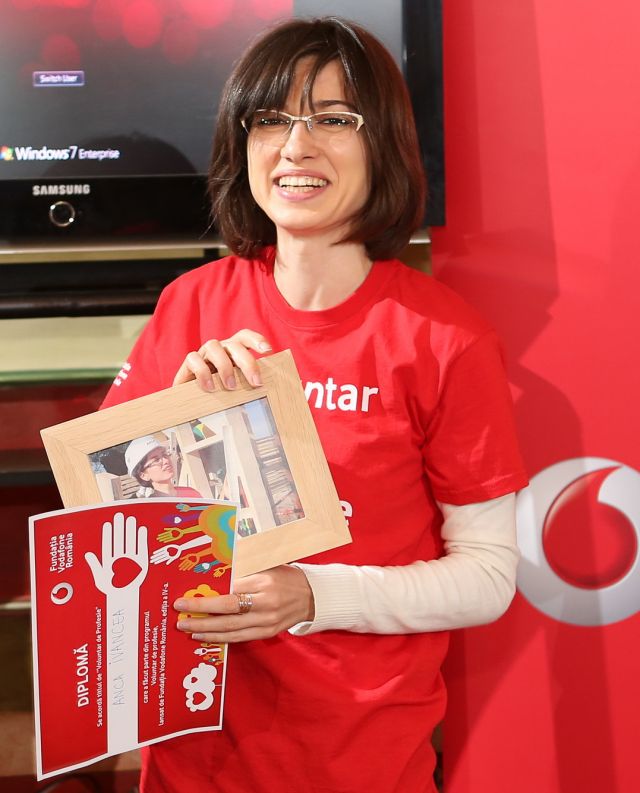 Anca Ivancea has worked within the Big Build 13 project, from Vizurești, Dâmbovița, which aimed to: build a restroom for the school, renovate the kindergarden and dispensary and build a community centre for educational, artistic and cultural activities. The beneficiary community has 1,400 inhabitants, of which over 240 students. Anca has also been involved in projects within the association's Response to Disasters Program. One of these projectsconsisted in refurbishing 20 houses from Cudalbi, Galați, severely affected by the September 2013 floods, and educating the population with regard to disaster prevention and control.
A brief account of her achievements
Anca Ivancea has been involved in the organisation and PR activities for the Big Build 13 project, as well as recording the families' stories, monitoring Vizurești activities and following-up with the Big Build 13 volunteers and donors. Moreover, she has contributed to composing the application for a cca. 85,000 CHF grant, which would finance the Cudalbi, Galațipost-flood renovation project.
Further on
"I will continue as a volunteer within the association, in field-work activities which are very dear to me, and in supporting the association towards identifying financing sources for its projects".
Ciprian Timofte – The Audiosofia Association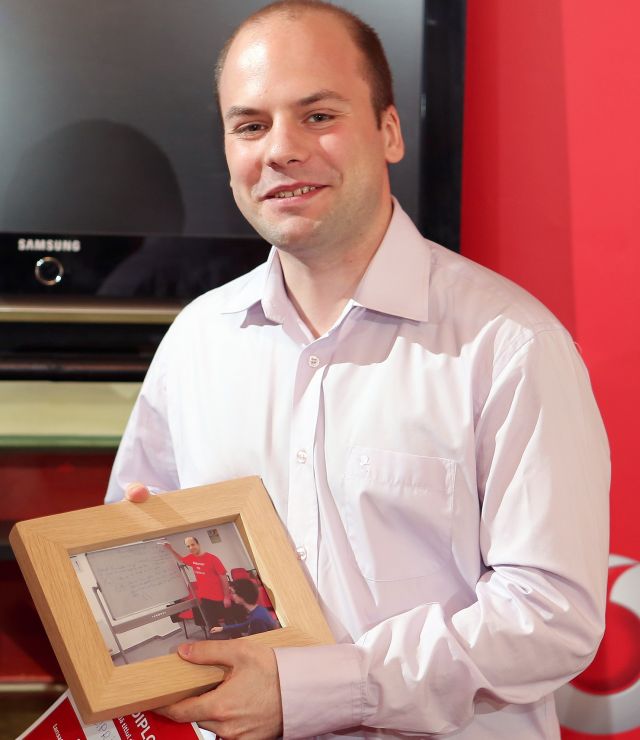 Ciprian Timofte's objective was to trainhigh-potential hypoacusic children, as to improve their academic situation, but also to identify the gifted ones.
A brief account of his achievements
The children not only started doing better in school, but four of them entered the Maths Olympiad, and one of them went on to the next phase. At least three of the middle-school students finished the first semester with a 10 point average in math.
Further on
"This project is very close to my heart and I will continue to tutor these children", Ciprian Timofte said, who also wants to organise a math competition between a school for children with hearing impairments and a normal school, as to prove that there are no differences between those who can hear and those who can't ."
Laura Catarig – Raza de Soare Iernut Association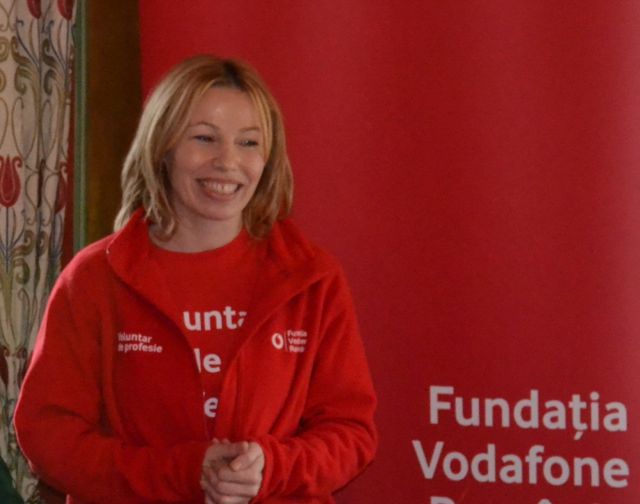 Laura Catarig's mission as a volunteer was to offer practical economy lessons to physically and mentally handicapped people within Raza de Soare Iernut Association, in order to help these individuals have a better handle on their lives in the local community. This involved the assimilation of basic notions concerning money, bills, payments, expenses, incomes, etc.
A brief account of herachievements
The 27 disabled children and young adults Laura Catarig had in care obtained the following results:
• 67% have basic knowledge about money, bills, payments, prices (they can identify them)
• 20% have gone through important changes: they know how to pay a bill, go to the bank, go shopping
• 50% know money (types, value)
• 20% know what the notions of income, expenses, budget mean
• 30% know the role of an institution (town hall, hospital, police, bank)
Financial resources drew in across the past 6 months
• 11,965 lei from donations and handcrafted sales
• 4,.000 lei from project financing
• 450type-230 declarations
Further on
Laura Catarig will continue to work along with the Raza de Soare Iernut Association as educator and fundraiser.
Mihaela Butnaru –the Iaşi Socola Association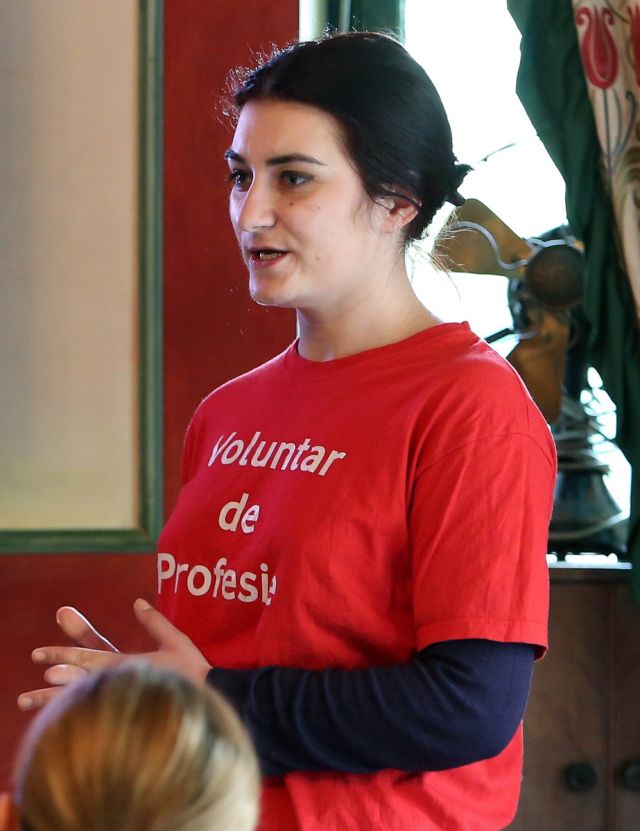 Mihaela Butnaru's goal was to improve the physical and mental state of Alzheimer patients from the Socola psychiatric hospital's dementia ward. Mihaela had 20 patients in her care.
A brief account of her achievements
The patients who took part in the activities:
– breathe better
– have better mobility
– have a steadier balance
– are more motivated in their own activities
– their mood has improved
Further on
Mihaela Butnaru will continue this project as a volunteer.
Dan Brad – The Catharsis Association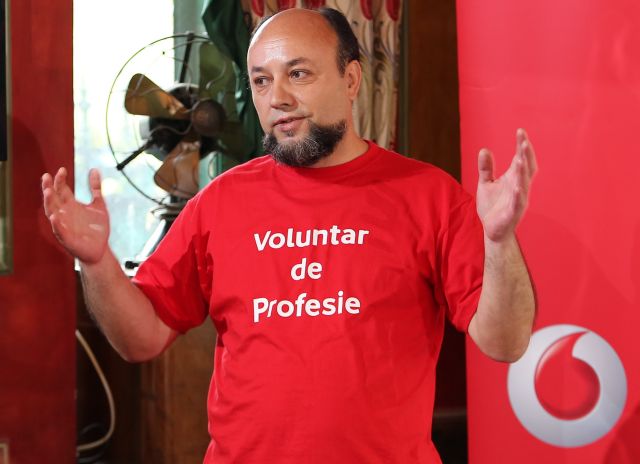 Painter Dan Brad has amazed many people when he decided to teach the severely sight-impaired children from the Brașov Razade Lumină Day Centre to paint. His project's main goal was to prove that beyond prejudice, there are equal opportunities if there is will, dedication, love and respect for your fellow man.
A brief account of his achievements
With patience and love, Dan Brad managed to organise two county-wide exhibits with his students' paintings, as well as an auction within an event organised at the Palace of Parliament.
Further on
Dan Brad will continue to work with these children and encourage their creative side.
Gabriel Bâclea – The Diaconia International Help Association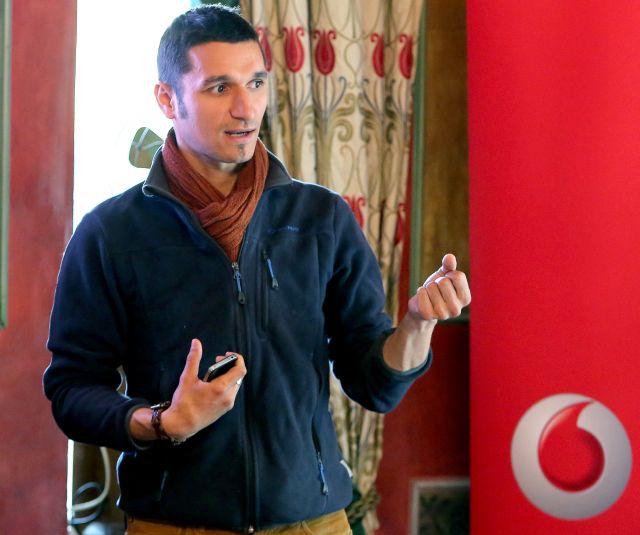 Gabriel Bâclea had 20 young people in his care, who came from families supported by the Diaconia International Help Association, aged 16 to 20, who had dropped out of school and wanted to get a job.
"Some of them didn't even have a birth certificate or an identity card. I prepared their files and afterwards I evaluated them, so as to figure out what profession would be right for each of them. I accompanied them at interviews andhelped them learn how to conduct themselves in this kind of situations", Gabriel said.
A brief account of his achievements
Seven of the young people he counselled managed to get jobs and five of them are still working today. Another five are scheduled for interviews with potential employers.
Further on
"The project was delivered and there will be continuity. In the future, we will try to find financing opportunities as well."
Cătălin Petrescu – The "Before&After School Conil" Performance Centre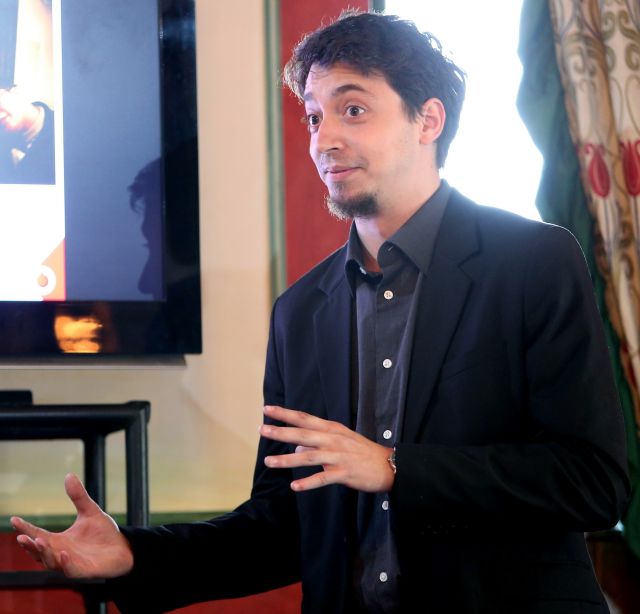 Cătălin Petrescu, who we have named "the man who brings the sound" has taught children within the"Before&After School Conil" Performance Centre to play musical instruments. His task was much more difficult as some of the children suffered from various disabilities.
A brief account of his results
He formed a rock band which included children and teenagers with autism-related and ADHD diagnoses, as well as disability-free children, with a talent for musical instruments, such as drums or guitar.
Further on
"I have great ambitions. I want to reach out to public figures and have them act as volunteers. I want to transform this tiny initiative into something bigger. I will continue working with these children, I simply cannot abandon this project."
Laszlo Bodor – Hospice Casa Speranţei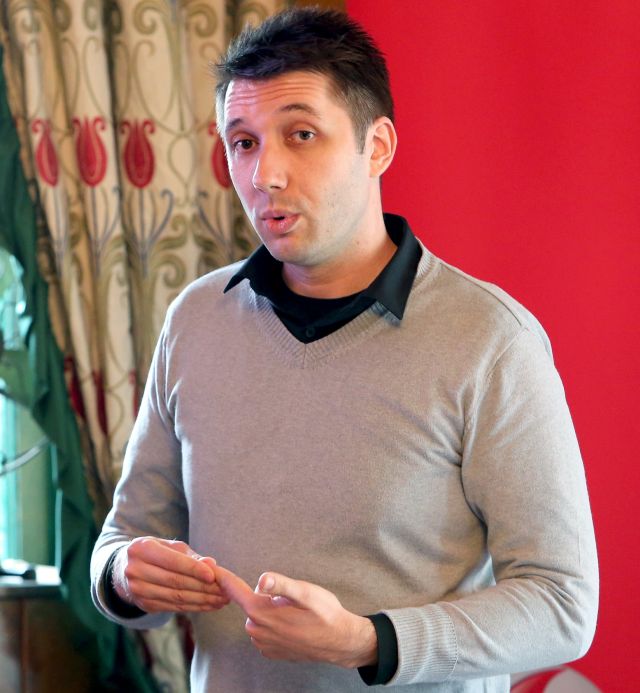 Laszlo Bodor has worked for one of the most well-known non-profit organizations in Romania, HOSPICE Casa Sperantei, and his goal has been to draw in new beneficiaries, companies and individuals, through fundraising campaigns, and to strengthen the relationship with all of the foundation's supporters through a Customer Relationship Management program. Beneficiaries: the almost 2,600 incurably ill people that HOSPICE takes care of every year.
A brief account of his results
• He coordinated and developed the implementation of a fundraising campaign by promoting the sponsorship law among companies. The campaign managed to boost the total funds raised through the sponsorship law by 124% compared to the previous year. His direct contribution can be quantified by his ability of drawing in 55 new companies who donated a total amount of 173,230 lei.
• He participated in the coordination and development of the fundraising campaign that spread the word about the 2% provision among natural persons. He organised drop mail campaigns in the Plumbuita Park area, where the new Hospice will be opened, and direct mail campaigns to companies and individuals. The estimated result of his direct contribution to the campaign: 600 "2%" forms, and thus, 600 new natural person donors.
• He organised a workshop for the fundraising team regarding the importance of databases in establishing benefactor loyalty, as well as a functional training for the use of the database software. He established the next steps towards transforming this database into a key tool in the fundraising process.
Further on
"I will have a huge responsibility – I will be fundraising and PR manager at Hospice. I will coordinate a team of 13 people. The <<Voluntar de profesie>>program has not only influenced the cause I'm fighting for, but my life as well. It has been a turning point for me."
Raluca Muntean – Alba SM Speromax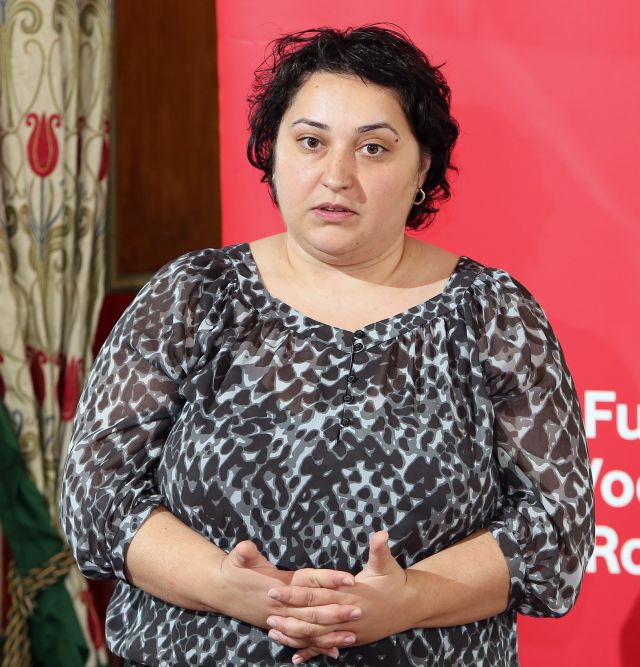 Raluca has recently told us about the project she was involved in as a volunteer. Those who benefited from the project she conducted were 150 multiple sclerosis sufferers from Alba county. Raluca was an all-around volunteer for these people. She visited the ones who couldn't get around, she counselled, informed and helped them with administrative issues, she collected funds, organised support groups, as well as social activities.
Meanwhile, Raluca's activity was recognised at a national level – she won the "Social worker for elderly and homecare" award, offered by the Romania National Social Workers College.
A brief account of her achievements
• Raluca managed to visit 15 patients a month, for six months;
• She has counselled and drawn up evaluation questionnaires for 150 people;
• She has elaborated a study regarding the needs of multiple sclerosis sufferers;
• She has organised a round table, along with the local and public authority representatives, concerning the issue of handicapped people
Further on
Raluca Muntean will continue to work for SM Speromax Alba, where she will take on the vice-president position. "There is an urge for further development, and we are optimistic about our chances of success".
Adrian Ailincăi – The Community Support Foundation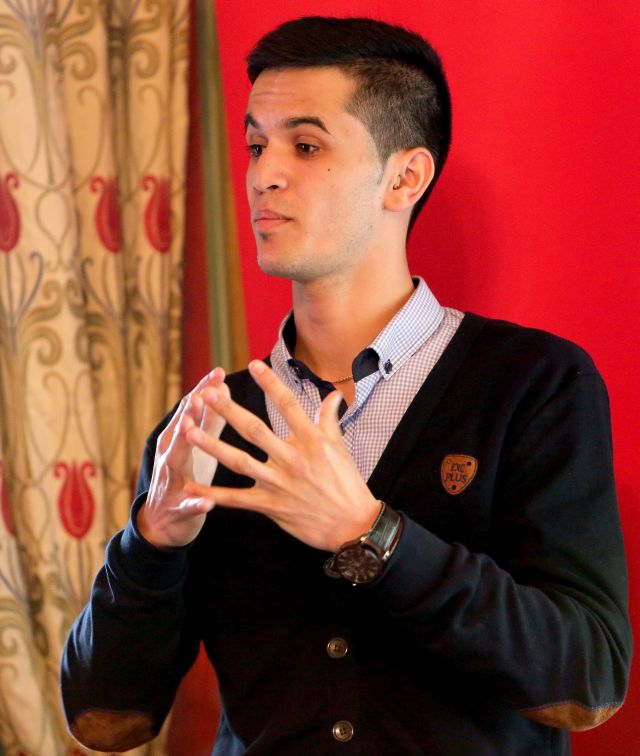 Adrian's project was to establish two new gastronomy and wood shop clubs for the children in the care of the Community Support Foundation.
The 60 children who took part in the gastronomy club learned from Adrian several pastry and dessert recipes, and the 15 boys in the wood shop club learned to make different decorative objects, such as Christmas tree decorations or simple wooden toys
"I am confident that my experience with this project will be of great use to me in the future, regardless of the life-path I choose", Adrian said.
Jean-Baptiste Odobeştianu – Terre des Homes Foundation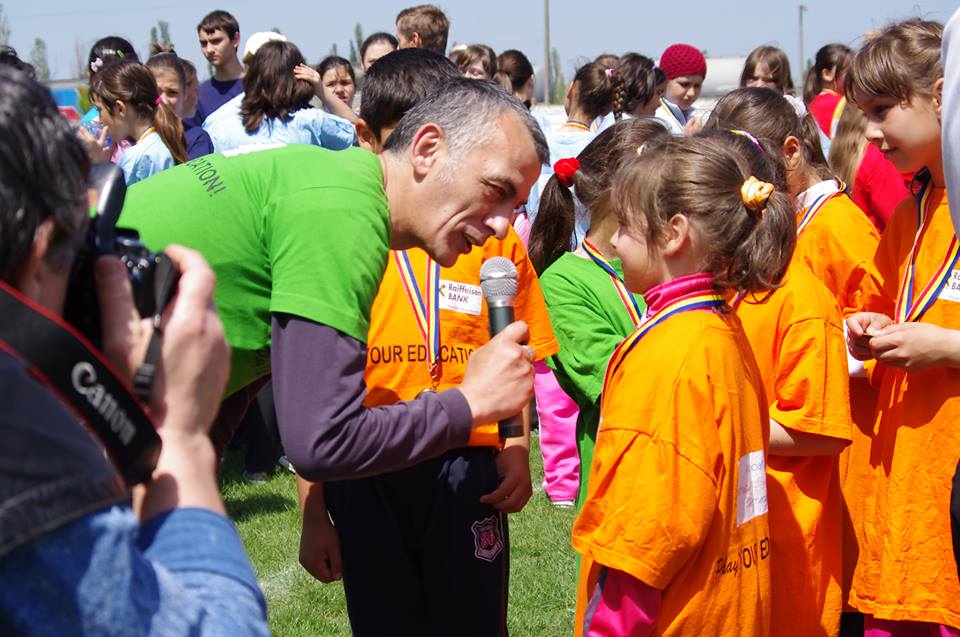 Jean-Baptiste Odobeştianu wasn't able to attend our meeting, but his project "Pass the torch Day – The young take the reins" was presented by one of his colleagues. Through this project, Jean-Baptiste enabled children to experience the profession they wanted to pursue.
On the occasion of the International Children's Rights Day, 2,428 young people aged 12 to 18 from 38 counties have explored over 86 professions, guided by 171 coordinators, 2,041 attendants and 1,032 mentors.
A video was made as well, which was presented at the Children's Rights Festival Gala. You can watch it following this link: http://www.youtube.com/watch?v=2wcwpcxEcwQ