Irina Margareta Nistor is a film critic, radio and television show producer, also having a prolific activity as a journalist and translator. However, few people know that Irina Margareta Nistor is also actively involved in volunteering activities in which she has long taken part out of her own will, and more recently as president of the Vodafone Romania Foundation's Board of Directors.
Normally, she doesn't like talking about the good deeds she does, but we managed to convince her to give us a few details about how she joined the Vodafone Romania Foundation's team and about her activity within the organization.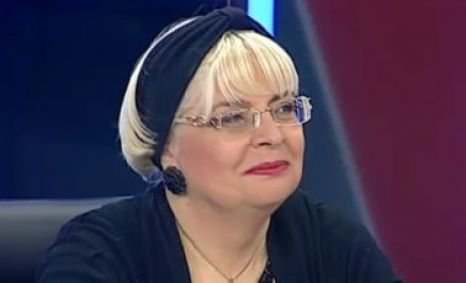 How did you come to collaborate with the Vodafone Romania Foundation?
First of all, for a long time I had been attending many of Vodafone Romania Foundation's events; I am referring to the events where volunteers were needed. That's how it all started. Being the president of the Vodafone Romania Foundation is, after all, a form of volunteer work as well.
I very much liked the fact that someone took this type of activity upon themselves, because in Romania, after 50 years of communism when we only had the concept of "mandatory volunteering", nobody wanted to do volunteer work anymore. During Ceaușescu'stime, they would kick you out of college if you didn't participate in volunteering activities. I remember how much I had to run around for an exemption note so as tonot end up picking grapes who knows where. I haven't performed such activities, as I always managed to trick the communists.
What I liked about the Vodafone Foundation was that they knew how to get people involved in voluntary work, from planting trees, to ambulance assistance, where they had the opportunity to learn new things that they should've normally picked up in school.
When they proposed that I be part of the Foundation's Board of Directors, naturally I was thrilled, because I realized I could do a certain type of volunteer work very dear to me and, above everything else, I was perhaps most happy for being able to takethe children at the cinema.
And what is the children's reaction at their first encounter with the cinema?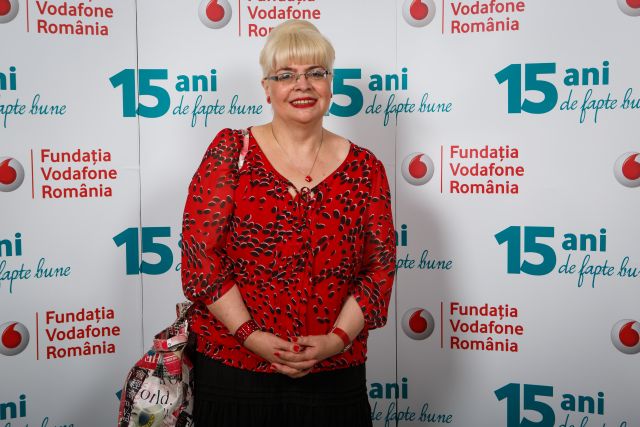 I managed to arrange with the distributors so that I could bring at least 10 children to the press screenings. For most of them it's their first time at the cinema and they are either children from underprivileged environments, or orphans.
There was a really beautiful story, at Afi Cinema City, with some children who simply didn't want to leave, they would've wanted to sleep in the movie theatre. It was love at first sight between them and the cinema. This is one of my goals, to succeed in bringing all those the Foundation looks after to see a movie. It's wonderful,now that I don't even get a chance to ask "may I bring some children with me to watch a movie?", because the distributers beat me to it.I have been told many times: "You know, we have a screening next week, even if you're not in the country, tell us who to talk to at the Foundation to send us some children".
I thought that was very nice, because it creates a voluntary chain. Doing volunteer work is a form of generosity. We can work it into our busy schedules and through it,give back to society. 
Can a movie educate a child?
I'll give you an example. Within the Dakino festival there is also the "DaKIDS" section, where a workshop was organised for children aged six to nine from the "Little stars school", in which a few children in the care of Vodafone Romania Foundation took part as well. They were shown how children'smovies starring children were made.
Another example: last year I asked children who had played in movies to tell other children who hadn't about their experience. There's a special atmosphere, children meeting important actors, it's a wonderful feeling.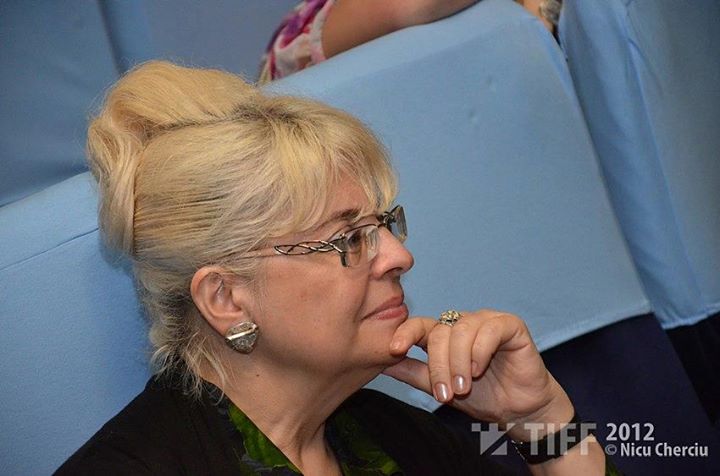 You have spoken with great enthusiasm about an animated movie by IlincaSeda, who received a scholarship within a common project between the Princess Margaret Foundation and the Vodafone Romania Foundation.
One of the girls who received funding from the Princess Margaret Foundation has made an animation with which she participated and even won a prize at the Anonymous festival. I had selected that movie without knowing it implied a scholarship offered in the context of a project involving the Vodafone Romania Foundation, too.
(Ed.) IlincaSeda was awarded a prize within the Anonymous festival for the animation "2", a movie presenting an odd bird born in a normal community, ridden with prejudice. The main character, the two-headed bird, teaches a lesson about fraternity, tolerance, ambition and bravery. The story started from the graphic novel with the same name, which IllincaSeda designed as her thesis project.
Have you gone through an emotionally traumatic event, which granted you with a particular affinity for this field, of volunteer work?
Not really, fortunately. I think it has always been about one's nature. One enjoys helping others. My grandmother used to say that you must do a good deed, and then throw it underwater. One shouldn't brag about what they have done. I feel very awkward when someone praises me. I don't need recognition, I find it uncomfortable.
I wish we could fill that 50 year old void, during which nothing happened, where if someone was different, they were isolated, if they were orphans, they were shut-out. It has to do witheducation, it has to do with civilization, which I think we can put on fast-forward.
What did it mean to make a good deed in the communist times?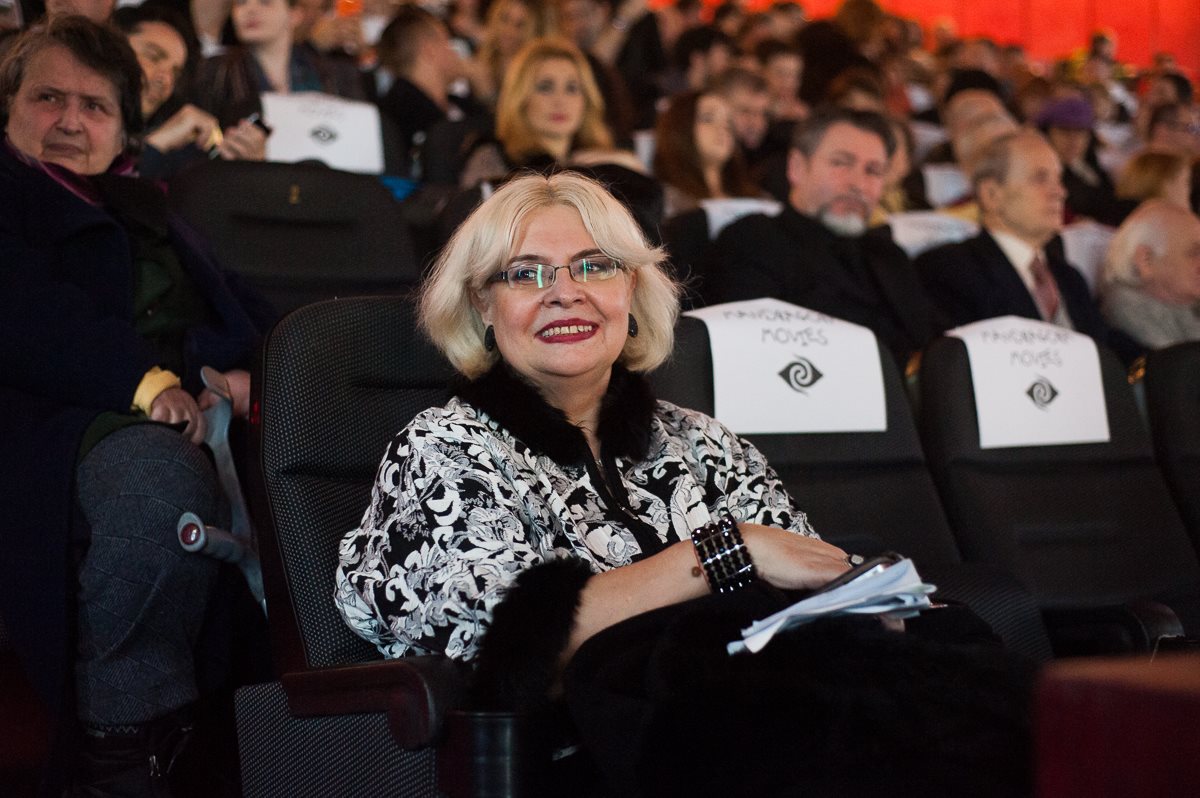 There was no such concept. The idea of good deeds comes from a religious education. My mother went to the Pitar Moș Convent primary school, which was a catholic school. She had a little notebook, which I still have today, where she would get an angel-postcard sticker for every good deed she had done.
During Ceausescu's time it wasn't something official, there wasn't a certain someone doing good deeds. The concept of charity didn't exist. I don't remember "neaNicu"ever having paid a visit to an orphanage, even though the country was full of AIDS-afflicted children, too.
Which charity case left the deepest impression on you?
The doctor at Marie Curie inspired me the most (ed. Cîrstoveanu). They should make a movie about him. He is a tireless ball of energy. I've always thought this touché-a-tout Cocteau-like manner, who did music, poetry and film as well, only applied to artists.
For those with a head for exact sciences, I didn't think it was possible. To be an excellent doctor, an engineer, too, encompassing everything… He knew how to invest every dime and penny in this and build something that seems 100 years ahead of its time. He always wants more, he aims for a level of perfection that makes a huge difference.
When I was very young I was extremely sick. Had I been in such a ward (ed. referring to the Intensive Care Unit for new-borns at the Marie Curie hospital), I would've had a much greater chance to get better. I caught ahospital bug and no other clinic would take me in. They would tell my mother "make a new one". I was 13 days old. Only one doctor agreed to take care of me, he came at our house for months and managed to save me.
To what projects are Romanian volunteers most attracted?
Especially to those involving children, ill and elderly people, of which there are less than I expected. I understand that the principle is to focus primarily on helping the children, but I think more could be done for the elderly.
Which do you think are the most unfair situations in Romania, concerning disfavoured categories?
There is a form of contempt towards the elderly. In the USA you can no longer call them "old people". In our country, the term "senior" sank in with great difficulty.
In Romanian hospitals you may hear expressions such as: "Grandma, are you feeling alright this morning?", "How is grandma doing?". "Grandma" could be this greatacademic,and that is a most inconsiderateappellative. Similarly, you hear talk on the news about an old man of 60. At that age one isn't necessarily old and that's not relevant anyway. All of these things pile on and in the end they bring up horrors. No one offers their bus seat to an older person anymore.