Missis Petre has 6 children, one of which suffers from Down syndrome. The youngest is two years old and the oldest is 13, and they all live in the basement of a building in the Ferentari neighbourhood of Bucharest, in a damp and mouldy 6 square meters box. There is no sunlight in this dark room, and heating and hot water pipes cross through the ceiling, which are vulnerable to bursting.
The smell is dreadful; going down there, your nose and throat will burn and you'll find it difficult to breathe. Their father couldn't take all of this anymore and hung himself, leaving his family to fend off for themselves. This is one of the social cases undertaken by the Saint Stelian Association, through the Steluţa Day Care Centre, financed by the Vodafone Romania Foundation.
I visited the centre and saw the children who come here to do their homework, get a hot meal, be listened to, guided and comforted, because many of them don't get much affection at home. The centre looks after 64 children from large, underprivileged, single-parent families.
"Most of the children here come from very large families. Usually their parents haven't gone to school and they have no means to help their children. We take them in, here, at the centre to make sure they don't abandon school and end up in the same situation as their parents", said MădălinaCristiana Badea, social assistant at the Steluţa Day Care Centre.
The centre has been running since 1997, being one of the oldest projects of its kind in Romania. This place helps relieve children of the constraints they are under at home and at school, where they are stigmatised on account of their social conditions.
"We also have children with problems, like intellectual disabilities. We try to keep them afloat, but we also have children who are very talented in drawing, music, theatre. Last year, 13 of our children were top of their classes", Mădălina told us.
Besides studying what they would normally learn at school, as well as civic, religious, aesthetic and health education classes, children at the SteluţaDay Care Centre also benefit from counselling and therapy. They receive a daily hot lunch, too, as well as school supplies, clothing and shoes, toys, medicine and vitamins.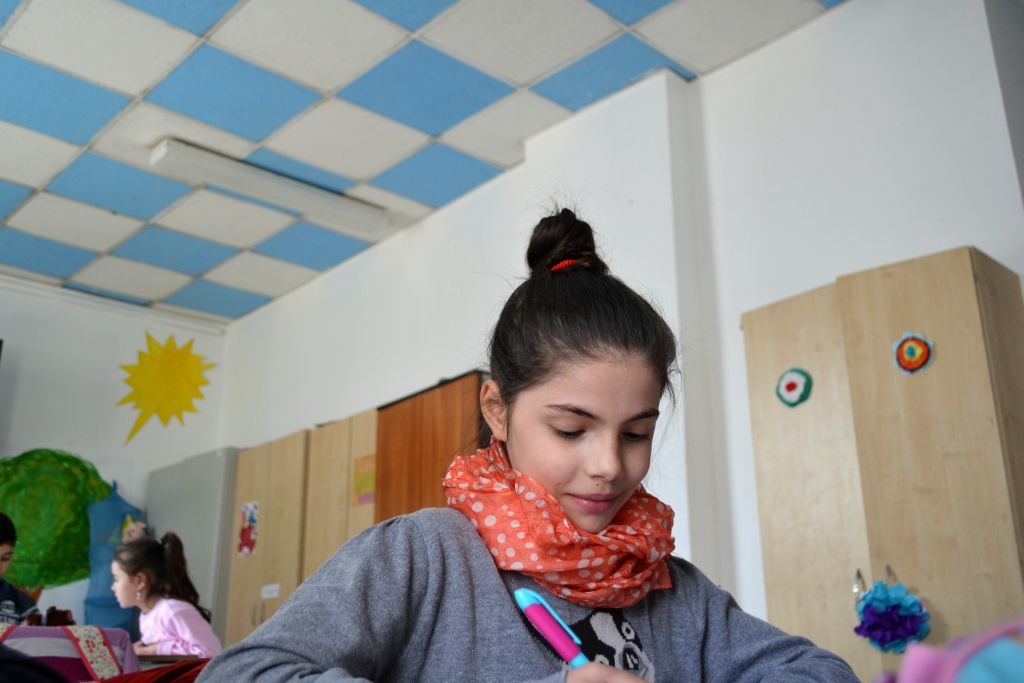 The circumstances are quite dire for children who come to the centre, because they can only be cared for and looked after for eight hours a day. Outside this schedule they are often neglected by their families; some of them run away from home or rebel against their parents. Many of them, even the young ones, arrive at the centre by themselves, unsupervised.
"Parents need to become more responsible when it comes to educating their children, so that passing on a misguided attitude towards education from parents to children can be avoided", says Mădălina. "That is why we place a strong focus on the relationship between family, school and our centre".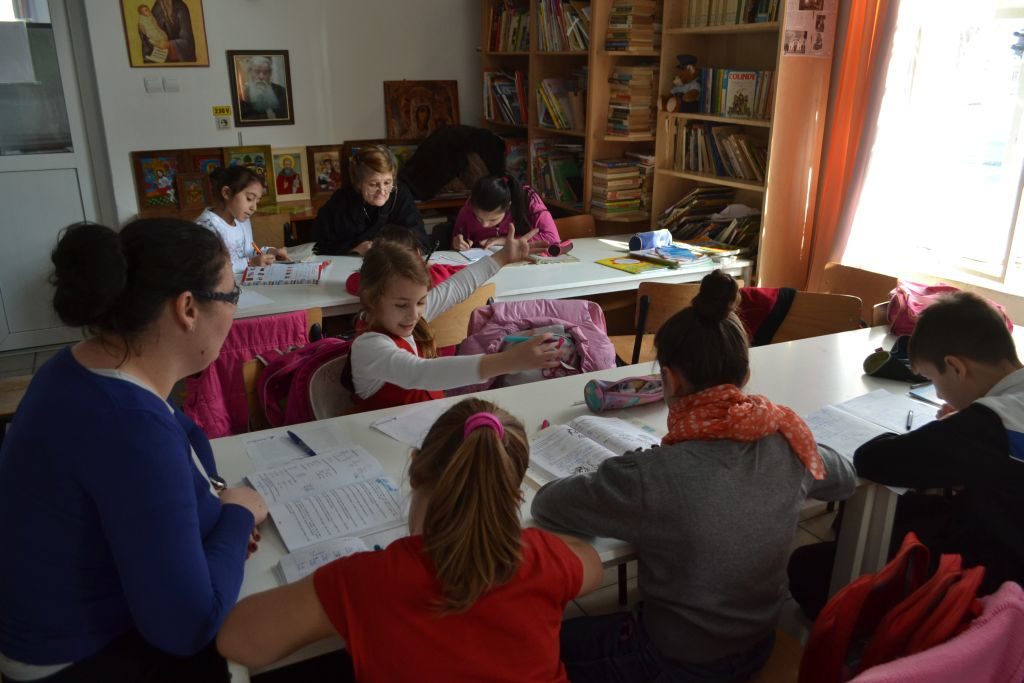 Context
In the international ranking of child poverty incidence, Romania is the first, according to a UNICEF report from 2012. One out of four Romanian children lives in a family below the national poverty threshold, and 72.6% of Romanian children are missing two or more of the items considered basic in developed countries: three meals a day, books, money for school trips or two pairs of shoes.
Direct consequences of child poverty are, in many cases, school abandonment and/or social exclusion; what these phenomena lead to is the perpetuation and amplification of poverty, passing it from one generation to the next. Moreover, our country has a leading position in school abandonment rates (17.4% in 2011, compared to the European average of 12.8%) and one of two children are at risk for social exclusion (EUROSTAT 2010).
Vodafone Romania Foundation has been supporting the SaintStelian Associationsince 1998 and it will continue to invest in young men and women in order to break the poverty vicious circle, change children's destinies, give them a chance to overcome their circumstances through education and surpass the environment where they grew up.