The Motivation Foundation and the Vodafone Romania Foundation are launching the Mobility Caravan, a pilot project in Romania, through which people with locomotor disabilities from rural areas in Romania, who don't have access to specialized services, receive personalized mobility equipment and they benefit from free adjustments and repairs for said equipment. The program also has an instructional component with regard to developing an independent lifestyle and transforming the participants into active members of the community.
"The Mobility Caravan" comes to support disabled people who need our services, but who don't possess the necessary information or can't come and ask for our help. Through the Caravan's events, we set them on the road towards an independent life. We'll be starting off with 30 people from Neamţ and Bacău this time, and in the following months,wheelchair users in Tulcea, Alba and Constanţa will follow.
"We will greet them having a team of specialists in place, side by side with the volunteers from the Vodafone Romania Foundation, our main project partner", said Cristian Ispas, Managing Director for the Motivation Romania Foundation.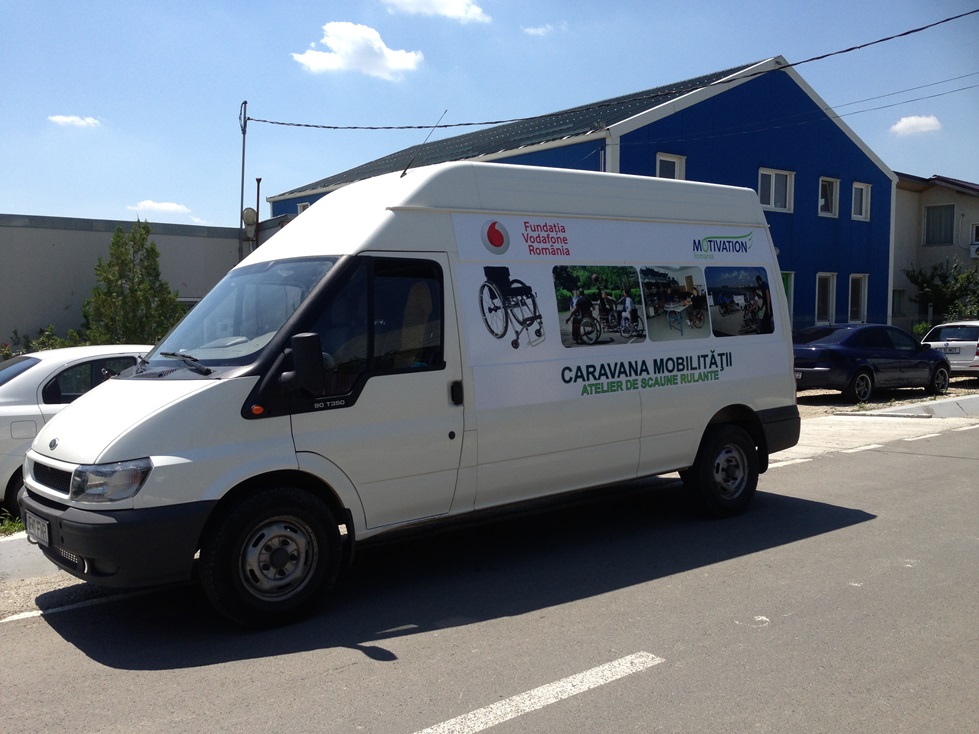 The Mobility Caravan's first trip of this year will take place during the 24th and 27th of June, in rural areas from Bacău and Neamţ. Until the end of the year, the caravan will also reach Alba, Constanţa and Tulcea. These counties were selected by Motivation regional teams, based on visits at the beneficiaries' homes, as being among the most isolated and harbouring a large number of disabled citizens.
Many of the mountain villages from Alba and Neamţ county are at a great distance from the nearest city, with faulty roads (or only accessible by water), with no access to information and lacking ways to request support for services essential to people with disabilities.
The Caravan's team is made up of a kinetotherapist, a medical assistant, an independent life coach (a wheelchair user himself), and a specialist in mobility equipment adjustment.
The Vodafone Romania Foundation has been supporting Motivation Romania for 13 years in donating wheelchairs to disabled children and youths across the country and in developing occupational therapy opportunities for youths suffering from severe disabilities, desinstitutionalized in the Motivation family type houses.
The Vodafone Romania Foundation will invest 38.000 Euro in this project, during 2014-2015, and the project's value rises up to 60.200 Euro, the remainder being covered by Motivation Romania.