The Vodafone Romania Foundation is endorsing the "GrigoreAlexandrescu" Emergency Children's Hospital and investing over 100.000 euro in the Neonatal Intensive Care Unit and the Paediatrics II section of the Cardiology Department.
According to Angela Galeţa, Director at the Vodafone Romania Foundation, "Our goal is to always make sure we are offering new-borns the best conditions possible. By supporting the intensive care unit from the Grigore Alexandrescu Hospital we help improve medical care and, implicitly reduce neo-natal mortality rates, by ensuring high standard treatment and specific procedures. Moreover, the cardiology department has been equipped with a new high-performance echocardiogram ultrasound machine, which will provide paediatric cardiology specialists with better work conditions."
The Vodafone Romania Foundation has invested 53.900 de euro for the Neonatal Intensive Care Unit, providing it with a neonatal mechanical ventilator, a neonatal resuscitation table, four vital signs monitors, six power injectors, two perfusion pumps, a laryngoscopekit and four aerosol machines.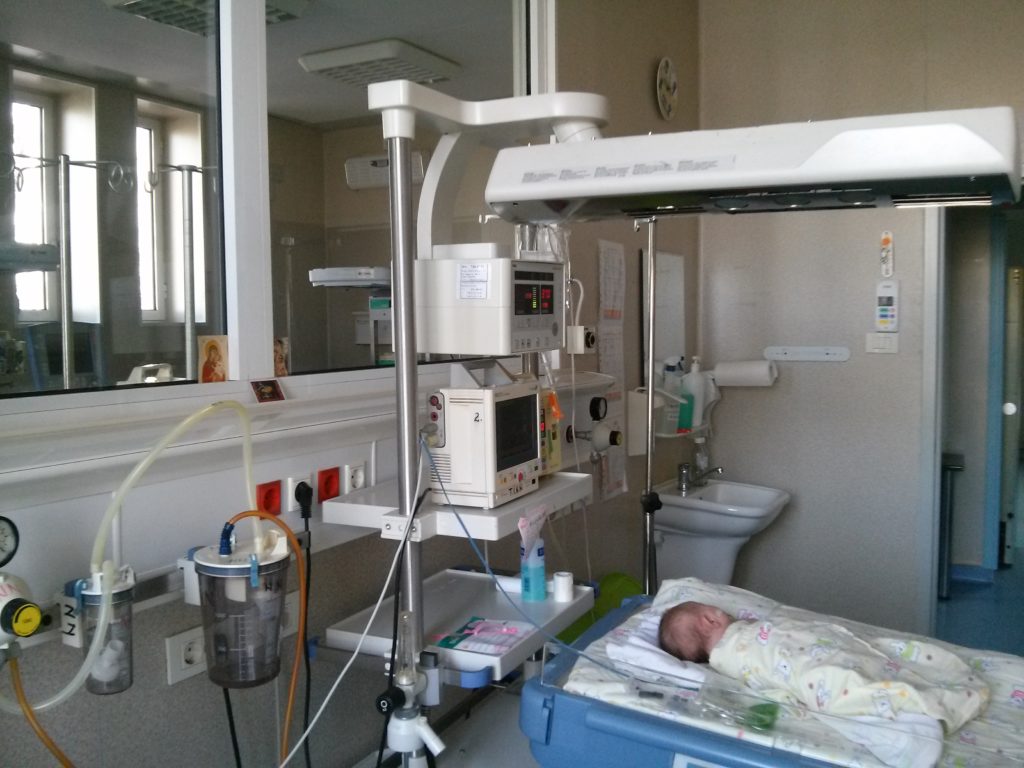 Up to 200 premature patients, new-borns suffering from acute surgical conditions, complex malformations, severe systemic infections or multiple organ failure can benefit annually from the new equipment.
The project is financed through funding round "Good Deeds Fund" , 2013 edition ,through which Vodafone Romania Foundation aims to support projects run by NGOs in the fields of education, health and social services to support children, young and old disadvantaged social, economic or physical.
Furthermore, The Vodafone Romania Foundation has invested 50.000 euro towards equipping the Paediatrics II Section of the Cardiology Departmentwith a new high-performance echocardiogram machine, model General Electric Vivid S5.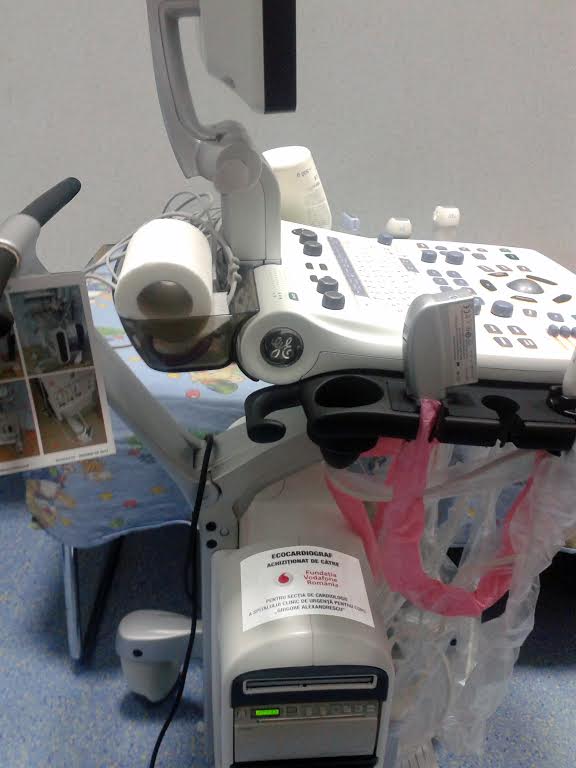 This model comes to replace the previous equipment, which had been in use since 1997; this severely affected the department's activity with direct consequences on the diagnostic and treatment possibilities, given that the number of paediatric cardiology specialists is low enough as it is, and there were only two centres where children with cardiovascular conditions could be evaluated in Bucharest, regardless of age – the "Marie Curie" Hospital and the "GrigoreAlexandrescu"Emergency Children's Hospital.
The diagnostic and treatment possibilities are improved, and the new equipment comes to help paediatric cardiology specialists in their daily activities.
Annually, 6.000 paediatric inpatients, outpatients or emergency patients, including neonatal cases will benefit from the new equipment. During its 17 years of activity, the Vodafone Romania Foundation financed over 848 programmes in the fields of healthcare, education, social services for families and elderlies, social integration for disabled people, and physically, socially and financially challenged categories.