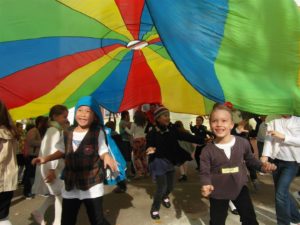 The Vodafone Romania Foundation has launched the second edition of the "Fund for Good Deeds" financing program, amounting to a total value of 350.000 euro.
The "Fund for Good Deeds" is a "proposal request" type financing program and it's addressed to nongovernmental organizations (associations, foundations or federations) who wish to develop projects meant to bring improvements to education, healthcare and social services.
Each project selected for financing may receive a maximum amount of 70.000 euro.
"This year we expect more interesting project proposals that would make a difference in the community. Last year we received 394 applications and, out of the 222 eligible applications, we chose 9 projects which were implemented, with our support, in Bucharest, Cluj Napoca, Baia Mare, Voluntari, as well as in the rural communities from Bacău, Botoşani, Buzău, Iaşi, Neamţ, Suceava, Vaslui, Vrancea", said Angela Galeța, Managing Director of the Vodafone Romania Foundation.
Applications
All nongovernmental organisations legally registered in Romania have access to this year's financing round. The applications can be exclusively submitted online, at vodafone.grantwizard.ro. On the website you can also find detailed information with respect to the application process, rules of participation, selection criteria, as well as the calendar for the financing round.
Which projects are eligible
Eligible projects may pertain to various areas, such as: improving medical services quality in a medical institution, supporting access to education and public medical support services for underprivileged population groups, increasing the quality of the education process, preventing school and family abandonment or offering social services for underprivileged individuals.
Evaluation
A jury comprising members of the Vodafone Romania Foundation team and Board of Directors will evaluate the projects proposed for financing. Selection criteria include: whether the project is in keeping with the Vodafone Romania Foundation mission and the eligible domains for this financing round (education, health, and social services), originality, relevance, efficient allocation of human and financial resources, sustainability or impact of the project.
Projects employing technology and mobile application towards improving the lives of disfavoured people and projects encompassing a large geographical area with a large number of beneficiaries are considered a priority.
The financing round calendar
Submitting applications – August 21st – September 11th;
Project evaluation – September 12th – October 3rd;
Announcing the results – October 2014
The Vodafone Romania Foundation launched the "Fund for Good Deeds" in 2013 on the anniversary of its 15 years of activity, out of a desire to provide support for other organisations besides their traditional partners. The list of projects supported by this programme in 2013 is available at vodafone.grantwizard.ro.